Town of "Yamada Nishiki"
Speaking of liquor rice, "Yamada Nishiki " comes first.
Yamada Nishiki is renowned for being the king of liquor rice.
Kato City is famous as its birthplace and possesses special area "A" most suitable for its cultivation, and the rice is cultivated throughout the city, the harvested rice has gained a high reputation for its quality.
It is loved by the sake brewing companies as well as sake fans nationwide, and the number of overseas fans has been increasing these days.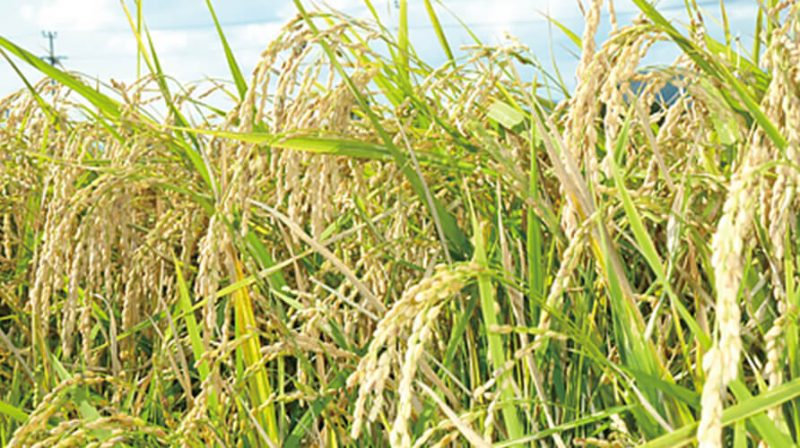 Paradise for Golfers
As there are 16 golf courses in Kato City, many golf fans visit our city regularly even from other prefectures.
WEST ONE'S COUNTRY CLUB
ABC GOLF CLUB
SunRoyal Golf Club
ZEN COUNTRY CLUB
TAKAMUROIKE GOLF CLUB
TAKINO COUNTRY CLUB Geihinkan Course
TOJOKO COUNTRY CLUB
TOJO GOLF CLUB
(TOKYU)GRAND OAK GOLF CLUB
Tojo No Mori Country Club
TOJO PINEVALLEY GOLF CLUB
Madame.J Golf Club
YASHIRO COUNTRY CLUB
YASHIRO TOJO GOLF CLUB
Lake Swan Country Club
YOKAWA ROYAL GOLF CLUB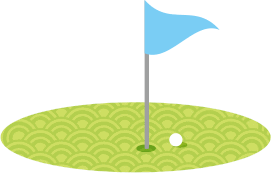 City with the 25th temple of Saigoku Kannon Pilgrimage
Kiyomizu-dera, the 25th temple of Saigoku Kannon Pilgrimage is located in the Kiyomizu Tojoko Tachikui Prefectural Natural Park. You can enjoy a large panorama overlooking the Seto Inland Sea, Awaji Island, and Akashi-Kaikyo Bridge from the precincts. Many people visit this place throughout the year to enjoy cherry blossoms in spring, rhododendrons, hydrangea, and illuminated colored leaves in fall.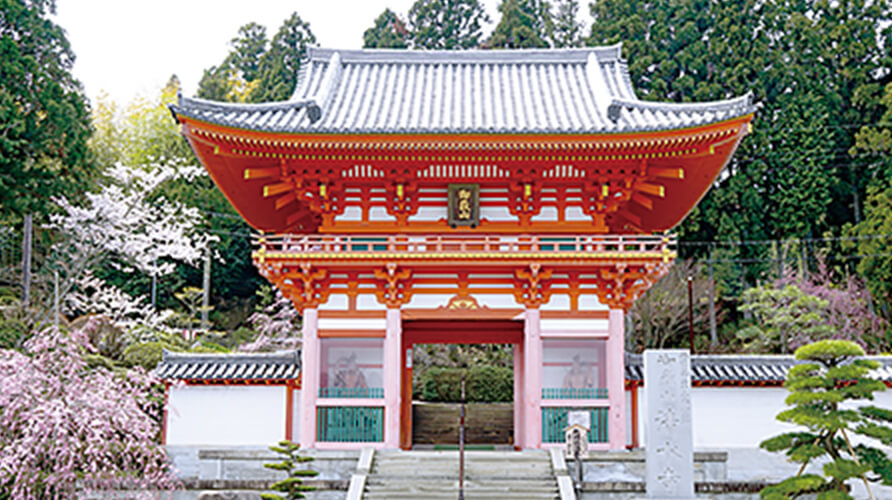 City with a national treasure
Chokoji: a temple stands in tranquility. A legend goes that the temple was opened around 651 (the 2nd year of Hakuchi Emperor Koutoku) by Houzou Senninn (hermit). The main hall is a national treasure (designated in 1954), and the bell tower is an important cultural property.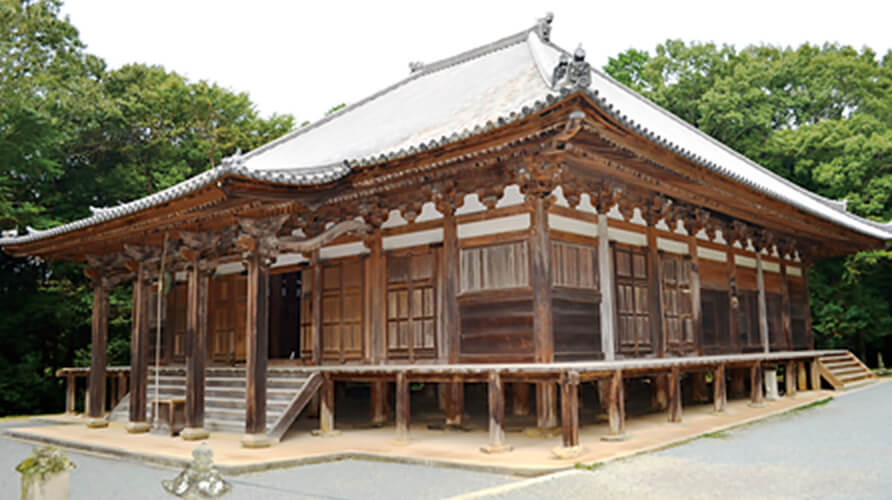 City with Forests and Lake
Tojo Lake changes its expression every season.
It is an artificial lake born by the construction of the Kamogawa Dam for irrigation in 1951. You can enjoy leisure boats, excursion boats, and fishing, etc.
You can also study the ecosystem of the lake at the aquarium "Aqua Tojo".
And the neighboring theme park of toys "Tojo Lake Toy Kingdom"is crowded with visitors every day with various events.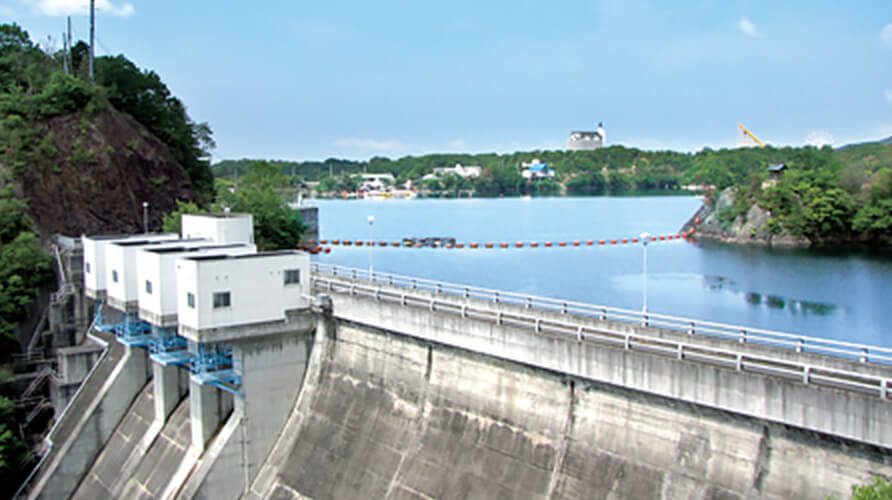 Cycling-Friendly City
Kato City is surrounded by rich nature.
It is an ideal location to feel the passage of the seasons with the skin. Cycling is best to enjoy the true pleasure of it and cycling fans from everywhere in Japan visit our city. A bicycle stand is prepared at each resting point in the city.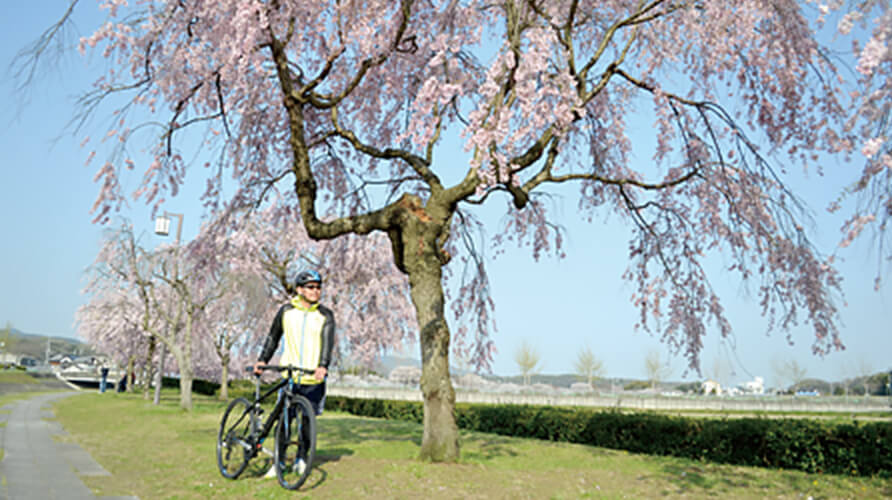 アクセス
Office: Inside Takino Nigiwai Plaza
4028 Koutaka, Kato City, Hyogo 679-0221
by Train
from Kobe
【JR Kobe Line】
SannomiyaKakogawa
【JR Kakogawa Line】
KakogawaYashiro cho(70min)
from Himeji
【JR Kobe Line】
Himeji Kakogawa
【JR Kakogawa Line】
KakogawaYashiro cho(50min)
from Osaka
【JR Fukuchiyama Line】【Shinki Bus】
Osaka
Sanda
(40min)
Sanda
Yashiro
(60min)
by Bus
from Osaka
About 80 minutes by Chugoku Highway Bus from Osaka Station.
【Chugoku Highway Bus】
Osaka
Takinoyashiro I.C.
(80min)
from Kobe
【Express bus】
Sannomiya
Takinoyashiro I.C.
(60min)
【Shinki Bus】
from Himeji
【Shinki Bus】